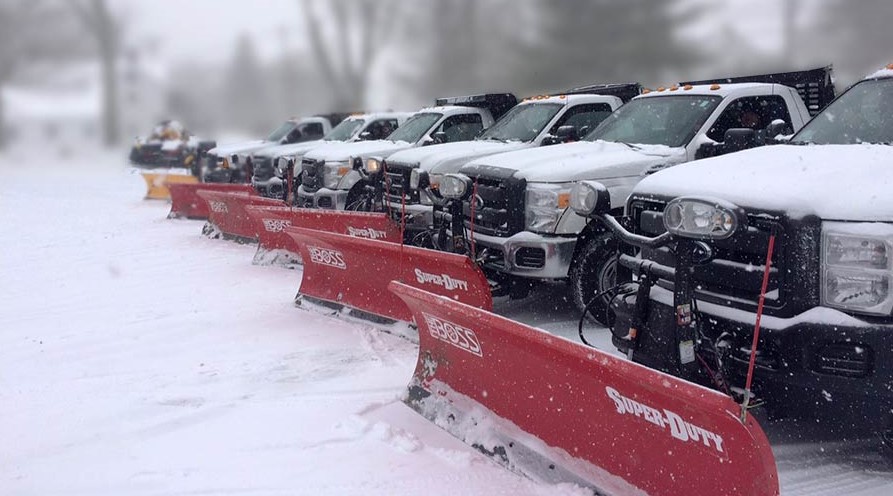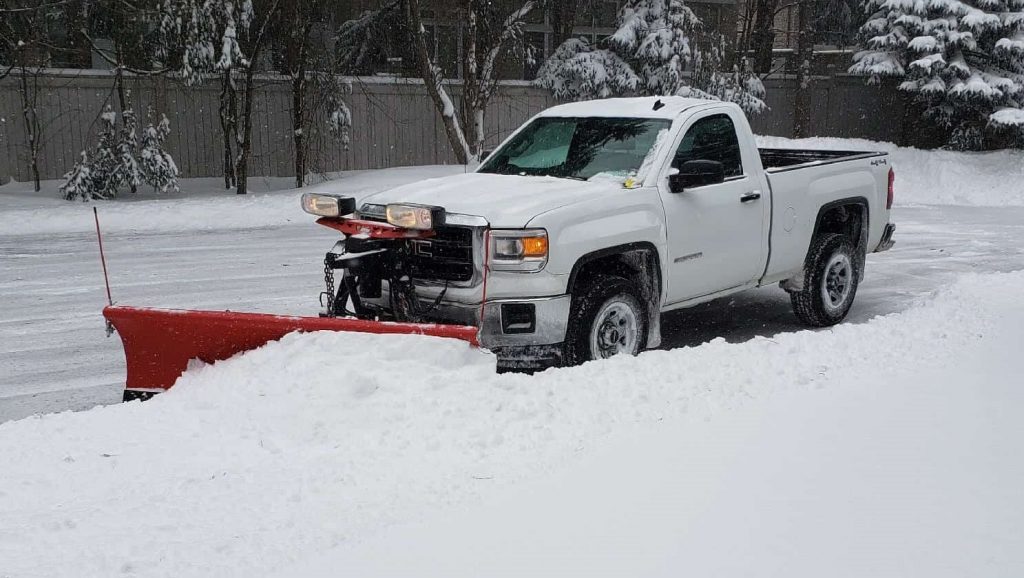 Snow and Ice removal services can be customized to fit your level of need. We have the equipment to accomandate any residential, or commercial client, while providing te best possible solution in the area. From a simple application of sidewalk ice melt product to broad scale motor grader plowing of streets & parking lots, we can provide the equipment and skilled teams to handle the challenges of winter weather.
WHEN BAD WEATHER HITS, YOU DON'T HAVE TO WORRY
We maintain a careful eye on the weather and your property. Our crews are dispatched prior to an inclement weather event to spread ice melt on driveways, sidewalks and parking lots. They are then dispatched again at one inch accumulation to start plowing operations.
WE MANAGE YOUR PROPERTY 24 HOURS A DAY
We work 24 hours 7 days a week during an inclement weather event to make sure your property is cleared and ice melt applied. Your businesses will be cleared from snow and ice prior to opening and the sidewalks and driveways of your homes safe enough to travel to work.

Key Benefits of the Service
Not having to worry about your business being open for business during an inclement weather event is crucial. You have customers depending on you to be open and we're here to ensure that you are open no matter how big or small the storm is. Our crews work in shifts 24/7 during the event to keep your sidewalks, drives and parking lots clear of snow and ice.
  Know exactly how much it will cost per snow event.
  Pre-treatment with ice melt prior to any storm.
 Post-treatment with ice melt to prevent refreezing.
  Clean up of all pavement surfaces to remove ice melt.
  We are fully insured and licensed for snow and ice removal.
Our landscape company has over 44 years of experience in all phases of snow and ice removal making us the best property management company!
Our landscape company is both a NC Licensed Landscape Contractor & NC Licensed General Contractor allowing us to manage any project for our customers!
Our landscape company is dedicated and committed to keeping your property free and clear of snow and ice during any size storm day or night!