We understand that your property is a big investment and we want our customers to know that we are here for them to help accomplish the dreams they may have for their property. From new construction landscaping to existing landscapes that need a facelift, our professional designers will help you make the landscape experience just that, an experience within your landescape.
PHOTO DIGITAL IMAGING
We have been designing with digital imaging photos since 1998 using Pro Landscape Software.  We will take a picture of your home and design a new construction landscape or a complete a renovation of an existing landscape needing an update. This process is quick and shows the client exactly what the landscape will look like when we install it.
CAD DRAWINGS & 3D RENDERING
We provide hand-drawn quality designs without sacrificing artistic flare and quality for your landescape. Then we bring them to life with a full-color rendering by using multiple styles, shading and color swatches that represents the hardscape and softscape details making the design jump off the page.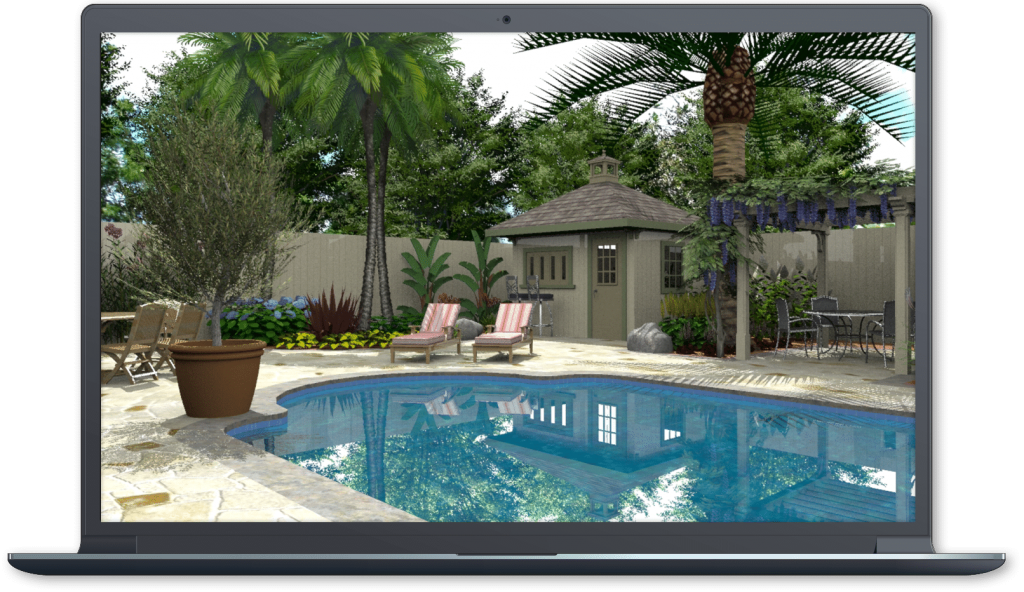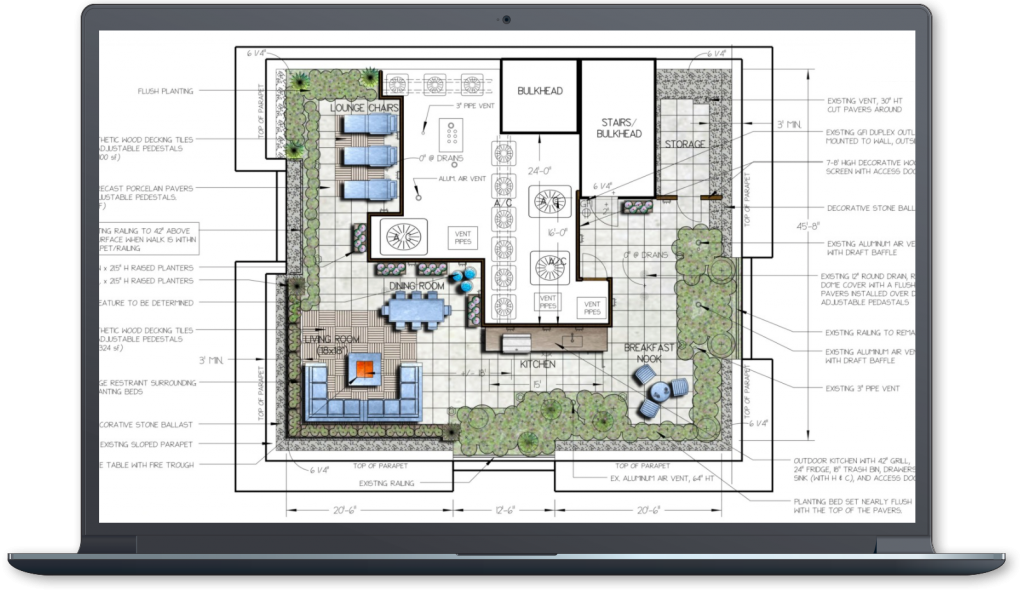 Key Benefits of the Service
We begin your landescape first, by getting to know you. Then we begin our site inventory and analysis to get to know your property. Your landescape is personal, so we take the personal approach to getting to know you and what it is that you want from your design.
 Watch all your favorite teams in your entertainment area.
  Cook for family and friends in your new outdoor kitchen.
 Enjoy nature by drowning out noises in your peaceful place.
  See your landescape and budget before construction begins.
  Easily make changes to your landescape with our software.
Our landscape company has over 44 years of experience in all phases of landscaping and our customer focused approach makes us the best landscaping company!
Our landscape company is both a NC Licensed Landscape Contractor & NC Licensed General Contractor allowing us to build any project for our customers!
Our landscape company is dedicated and committed to building your backyard escape on time and within budget for any size project!